Lorraine Wild:
Book Report Footnoted
A look at three different books designed by Green Dragon Office (and published in the pandemic) that reflect this design office's obsessions with history, genre and narrative structure.
About Lorraine Wild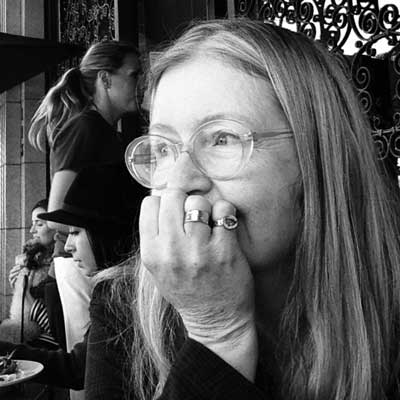 Lorraine Wild is a graphic designer in Los Angeles. Her design firm, Green Dragon Office, focuses on collaborative work with artists, architects, curators, editors and publishers. In addition, she serves as the Creative Design Consultant to the Los Angeles County Museum of Art, consulting on publications, exhibitions, and design for public outreach. She is a member of the faculty of the California Institute of the Arts. Wild received the AIGA Gold Medal in 2006. Recent projects include the design of books and exhibition catalogues for the Los Angeles County Museum of Art, Cranbrook Academy Art Museum, and the Kestner Gesellschaft in Hannover. She is a graduate of the Cranbrook Academy of Art and the Yale School of Art.