Lynne Yun:
Beneath the Code: Generative Typography
The field of typography is delving into a new realm: generative design. Propelled by recent developments in programming libraries that make coding approachable for creatives and newcomers, typography is becoming kinetic, malleable, and interactive. In this 20 minute talk, we'll look at how it all works under the hood, and the exciting possibilities of generative typography.
About Lynne Yun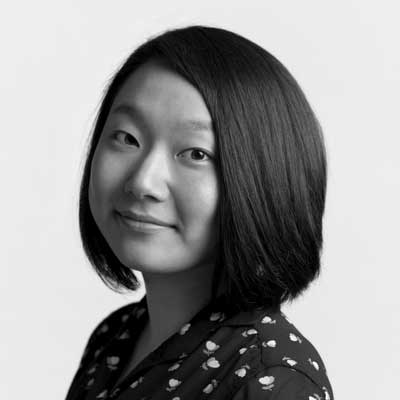 Lynne Yun is a type designer and educator fluidly connecting the seams between calligraphy, type design, and generative typography. Defying categorization in her letterform endeavors, she is an alumna of the Type@Cooper Extended program, School for Poetic Computation, and ITP at New York University. In she 2019 founded Space Type, a NYC-based type studio operating at the intersection of type and technology. She regularly teaches for institutions such as Type@Cooper, Letterform Archive, and Parsons School of Design.