Mindy Seu:
"Grrls Need Modems"
When we learn about internet history, we hear about the grandfathers who created the architecture and protocol. This history is revised through the CYBERFEMINISM INDEX, a visual introduction to the social layer of the stack and three decades of online activism and radical net art.
The lecture title is a quote by Geekgirl (aka Rosie Cross) from 1993.
About Mindy Seu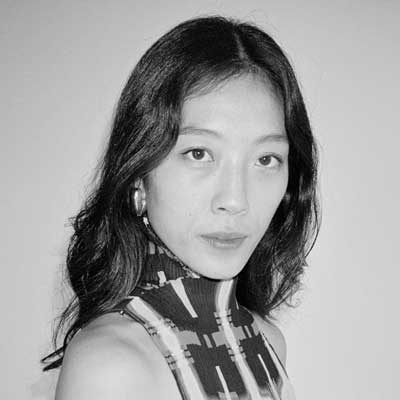 Mindy Seu is a designer and researcher. She holds an M.Des with Distinction from Harvard's Graduate School of Design with a focus in technology, and a B.A. in Design Media Arts from University of California, Los Angeles. As a fellow at the Harvard Law School's Berkman Klein Center for the Internet & Society, she began the digital Cyberfeminism Index, which was later commissioned by Rhizome and presented at the New Museum. The printed publication Cyberfeminism Catalog is a 2021 recipient of the Graham Foundation Grant and will be published in Fall 2022. Seu has been a fellow at the Internet Archive, as well as a designer for 2×4's Interactive Media team and the Museum of Modern Art's in-house design studio. She has given lectures and workshops at Barbican Center, CalArts, Parsons, Pratt, RISD, Berkeley Art Museum, among others. Seu is currently an Assistant Professor at Rutgers Mason Gross School of the Arts and Critic at Yale School of Art.