Pablo Delcan:
Make It
For me, design is about transformation. I learned this growing up in a house that was also used as a ceramic workshop; you are given a chunk of mud and what you do with it, out of an infinite amount of possibilities, is up to you. This talk is about finding your voice through that process of turning something inside out. Whether you are designing book covers, posters, animations, flower vases, or kites – each piece is a process of transformation that invites you to be absurd, bad, messy, and, most importantly, fun. Designing can be an awfully tedious job if you don't find a way of letting the process guide the way.
About Pablo Delcan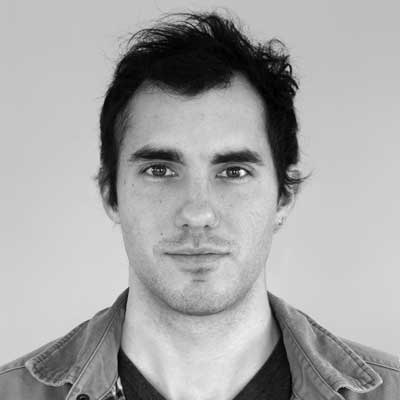 Pablo Delcan is a designer from Spain. He started his career designing book covers at Penguin Random House and founded the studio Delcan & Company in 2014. He is a visual contributor to The New York Times and teaches at the School of Visual Arts. In 2020 he built and relocated his studio to the Catskills.
He was inducted into AGI in 2019, recognized by Forbes as a 30 under 30 in 2017 and as a Young Gun by the Art Directors Club in 2016. His work has been recognized by D&AD, TDC, American Illustration, Graphis, Communication Arts, and the Society of Illustrators among others.