Somnath Bhatt:
A of Another Language
'A of another language' is a reading/talk in two parts by Somnath Bhatt. It traces structures of making in his design process and charts how meaning erupts across language, form, and time.
About Somnath Bhatt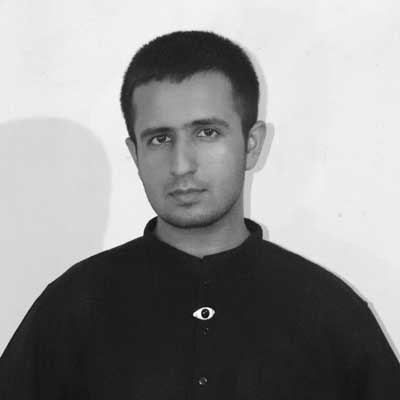 Somnath Bhatt is a designer, artist, and writer who lives between Ahmedabad and New York City. His work has been shown at MoMA PS1, Art Week Dubai, India Art Fair, the ICA London, and Mécènes du Sud Montpellier-Sète, among other venues. Selected clients include Instagram, the New York Times, The New Yorker, Reebok, HYEIN SEO, and the musicians Nicolás Jaar and Mitski. Currently he is an independent Art Director at Bloomberg. He also works as a contributing editor at MOLD Magazine and AIGA Eye on Design. Somnath believes in the power of the unseen, the chaos of myth, and that labor has the right to all it creates.